Our Process
Create your look easily and professionally with our online designer. To get started, upload your logo or other branding to make your printed T shirt or hoodie. You can link directly to your Facebook or Instagram photos. If you need a place to start, browse our great collection of stock images.
There are no hidden costs when printing with us. You will not be charged expensive design set up fees that screenprinters and embroiderers can charge. Your unique design will remain on file for future your use. You can have all of your printed shirts the same, like Mt Maunganui Jiu Jitsu Club have done in the photo below or personalise each one like the good folk at Tag Burger. You are not limited in terms of colours or styles.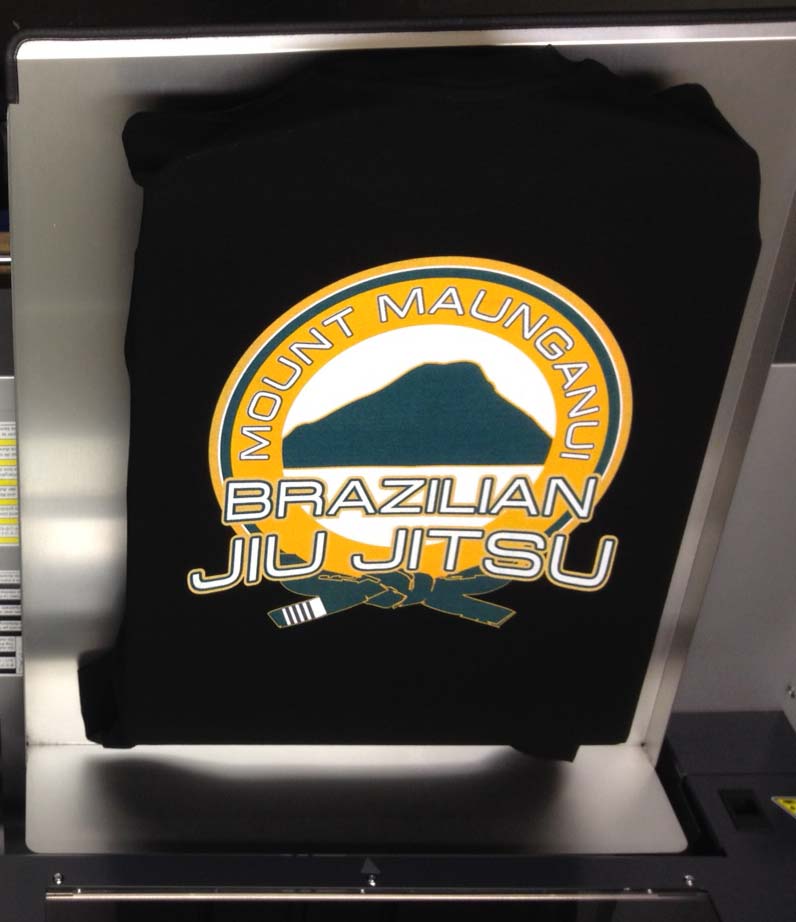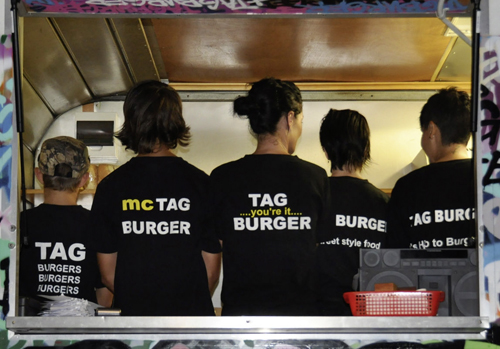 If you do require some extra help, just request a quote and fill in as much information as you can.
We also have an in-house designer who can help bring your design to life, and provide you with visuals of how good your custom design can look. We can even design your new logo or branding if required at reasonable rates. Contact us for a quote.
We have a huge range of clothing colours and sizes to meet your needs, such as T shirts, singlets, hoodies, and sweatshirts. Not all of this is showing on the site. Let us know if there is anything in particular you require and we will do our best to source it for you.
For further information, feel free to contact us. We'd love to help accommodate your needs, make the process really easy, and deliver a great product that you can be proud of.
Start designing your custom clothing now >